Instagram Introduces Shoppable Influencers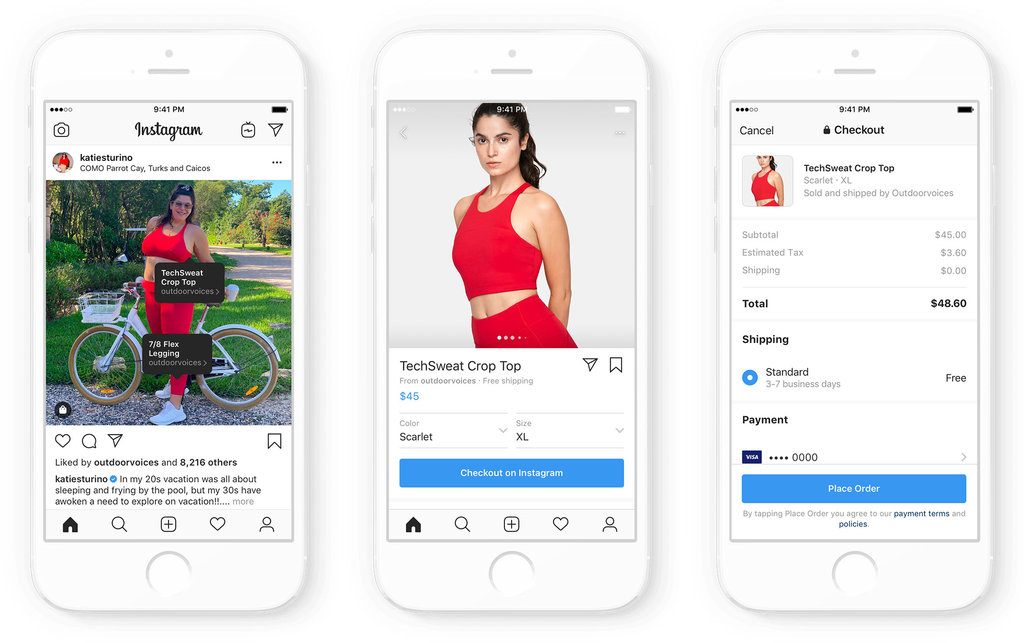 In-App shopping presents significant opportunities for brands, influencers and media companies to collaborate with the coming launch of Instagram "Checkout" with over 20 retail partners, including Zara, H&M, Dior, Oscar de la Renta, and Nike.
For the initial testing stage, 55 accounts are working with 23 brands using Checkout to test shoppable posts. Posts include celebrities like Kim Kardashian West, Kylie Jenner and Gigi Hadid.
Why Instagram? It's growing awareness and marketing impact have helped create new stand-alone brands, facilitating shoppable content collaborations.